About Women's History Month
Each time a girl opens a book and reads a womanless history,
she learns she is worth less.
Myra Pollack Sadker in "Why Women's History." National Women's History Project, n.d. Web. 3 Mar. 2014
---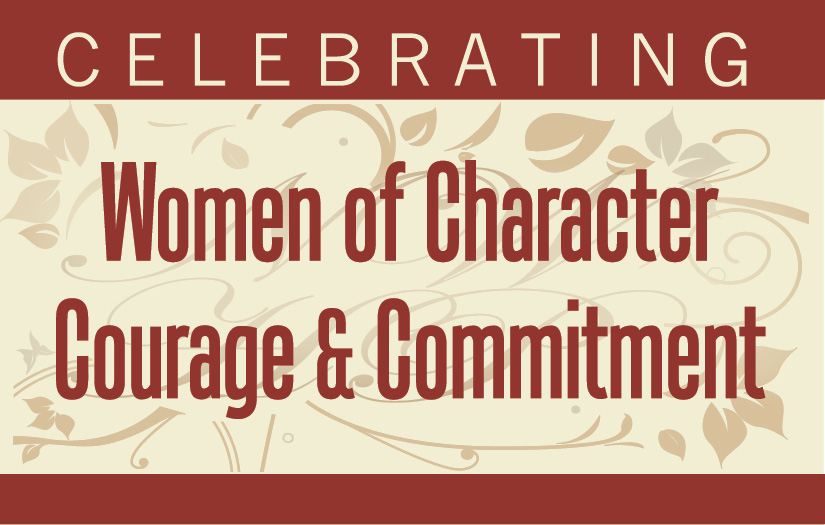 Women's History Month was born out of the first International Women's Day which was celebrated in 1911. It began as a week-long national celebration in 1981 when Congress requested that the President proclaim the week of March 8 (International Women's Day) as "Women's History Week". In 1987 the National Women's History Project (NWHP) petitioned Congress to designate the month of March as "Women's History Month"
The National Women's History Project (http://www.nwhp.org/aboutnwhp/index.php), founded over 30 years ago, has established itself as the go-to resource for information about the roles of women in American history. This year's theme is Celebrating Women of Character, Courage, and Commitment which honors the extraordinary and often unrecognized determination and tenacity of women. Against social convention and often legal restraints, women have created a legacy that expands the frontiers of possibility for generations to come. They have demonstrated their character, courage and commitment as mothers, educators, institution builders, business, labor, political and community leaders, relief workers, women religious, and CEOs. Their lives and their work inspire girls and women to achieve their full potential and encourage boys and men to respect the diversity and depth of women's experience.
These role models along with countless others demonstrate the importance of writing women back into history.
"2014 National Women's History Month Theme & Honorees," National Women's History Project, n.d. Web. 3 Mar. 2014
Rebecca Schreiner, Director, Holman Library
Contact Info
McKendree University
Holman Library
701 College Road
Lebanon, Illinois 62254
Tel: 618-537-6514
Fax: 618-537-8411
Send Email